News
Rick Daniels's books now available at Prince George's County Library and Montgomery Public Libraries

Great News! Our mission keeps going, and now we have reached new heights! Keep supporting our mission. Let's bring more smiles to children!
Do you want Rick to read at your school? Let us know, and contact us now!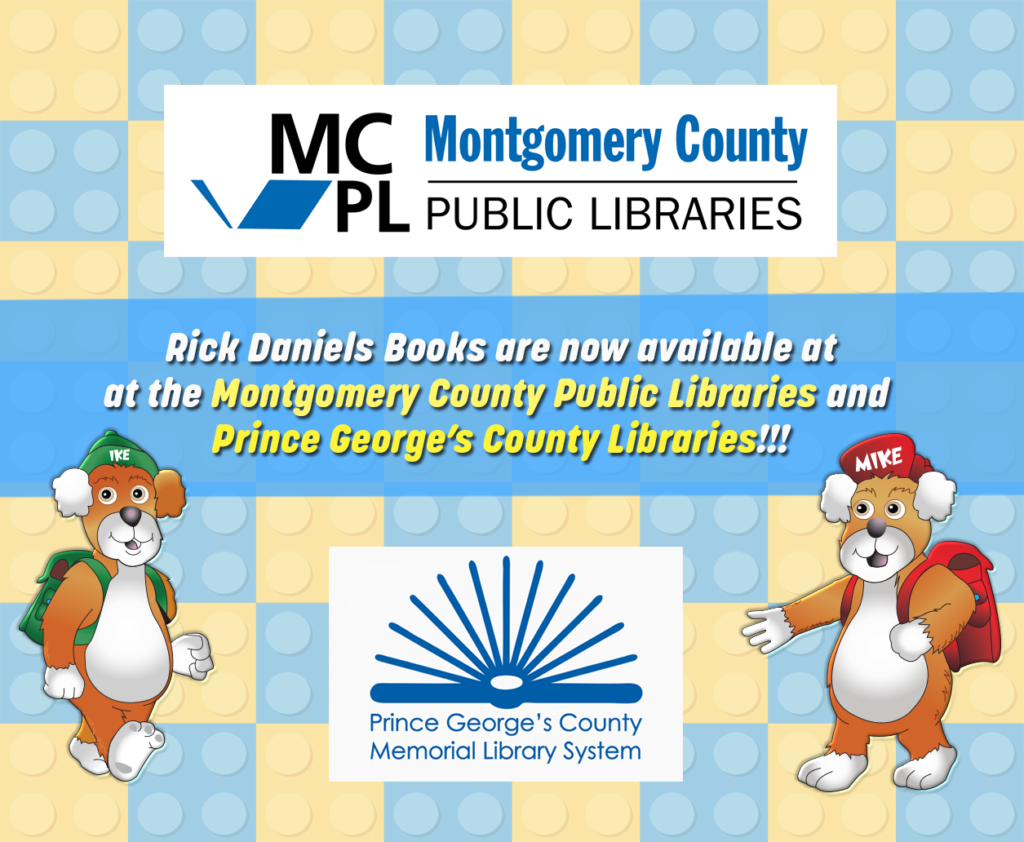 Newest Book! Available Now!
Deep in the heart of Washington, DC, there's a forest called Rock Creek Park. In the forest, there is a building called Peirce Mill. It was built in the 1820's, on the corner of Tilden St and Beach Drive NW. It is no longer used as a mill to ground corn, wheat, and rye.
It is now the new home of Albert and his mom. Even though Albert gets bullied by his new neighbors for being a skunk, he uses his skunk spray to save the day.
Rick Daniels and his team are always providing help and assistance to children through books and educational services.
We recently visited a Giant food store to spread awareness and raise funds to donate books to children. Thanks to Giant food store for supporting children with cancer.
New Book Available Now!
September is officially Childhood Cancer Month, but every day is a struggle for a child suffering from cancer. While researchers are hard at work trying to find a cure, we have made it our mission to bring joy to their faces while they wait.
Noah & Saby's Magical Storybook Adventure
Adventure Noah is a patient at the Johns Hopkins Cancer Center in Baltimore Maryland. While in his bed one day, he meets his new friend Saby, a magical lion cub. Saby comes to life and uses his magical powers to take Noah on a fun-filled magical adventure to Six Flags America
About Rick Daniels
Rick Daniels grew up in Washington DC where he attended DC Public Schools. Unfortunately, he was diagnosed with lead poisoning which resulted in a literacy and learning disability. Having this disability proved to be very difficult for him but he managed to overcome it. Rick loves to read his books and share his relatable story with young students